Equine Insurance for Virginia Horse Owners and Stables
Serving equestrians in Goochland, Powhatan, Prince Edward, Buckingham, and other counties throughout Virginia.
You pursued your dream and built a horse farm where you witness every day the wonders of owning and riding a horse. Since you have invested time and money in your horses and your stable, proper insurance coverage is a must.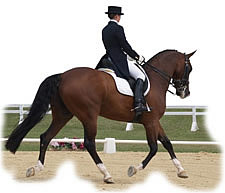 It is essential to work with a local insurance agent who can customize an insurance package to meet your unique needs.  We will meet you at your location, at your convenience.  Our agency feels this is a critical part of what we do.  What sets us apart from other agencies is that we spend time getting to know you and your operation so that we can help you protect what matters most.   
Allow us to give you peace of mind. DavidWise.com Insurance LLC offers down-home excellence and top-notch insurance plans provided by a local agent who is dedicated, responsive, and dependable. Please contact us today to discuss your insurance needs.
Equine Insurance Coverage Options
Mortality

Loss of Use

Theft

Major Medical
Liability Coverage includes:
Care, custody and control

Riding Instruction

Clinics

Boarding Liability

Shows

Carriage and Buggy Rides

Hay and Sleigh Rides

Umbrella policies

Workers' Compensation
Property Coverage includes:
Residences

Barns

Hay and Grain

Farm Machinery

Farm Products & Supplies

Tack
The information contained on this website is designed to provide a general overview with regard to the subject matter covered and is not state specific. The authors, publisher and host are not providing legal, accounting or specific advice to your situation.  This website site and all information contained herein is a solicitation to conduct business in the state of Virginia.