Long-Term Care Insurance
Serving Dillwyn, Virginia; Farmville, Virginia; and other surrounding areas
Possibly one of the biggest threats to your retirement nest egg is the possibility that you or your spouse will need Long-Term Care.  Who will provide this care and where will you receive care?  How will you pay for the cost of care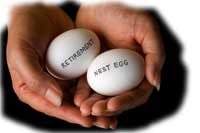 if you or your spouse needs custodial-type care, or skilled care, for an extended period of time? 
Please contact our agency to schedule an appointment to discuss your Long-Term Care plan.  Whether you decide to purchase Long-Term Care Insurance or not, you should include Long-Term Care planning as part of your retirement and estate planning and communicate your wishes to your loved ones. 
David Wise earned his CLTC designation in 2005 and has helped a large number of his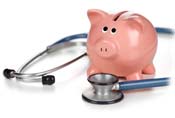 clients with their Long-Term Care planning needs.  
The information contained on this website is designed to provide a general overview with regard to the subject matter covered and is not state specific. The authors, publisher and host are not providing legal, accounting or specific advice to your situation.  This website site and all information contained herein is a solicitation to conduct business in the state of Virginia.