Estate Planning
It's all about You (and Your Spouse)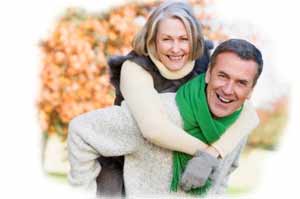 Some estate planning professionals focus their efforts on techniques to leave your assets to your heirs and never fully consider YOUR future financial needs, or your spouse's needs after you're gone.  At DavidWise.com Insurance LLC our first goal is to help you make certain that YOUR needs and your spouse's needs are met first.  In addition, we work as a team with your Estate Attorney to implement the necessary legal documents to pass assets as efficiently and as tax favored as possible.
David Wise has the training and over 16 years experience to help you develop innovative estate planning solutions to achieve your goals and dreams.  He can help you begin your estate planning discussions with your spouse and our family. 
Serving Dillwyn, Virginia; Farmville, Virginia; and throughout the state, please contact us today to schedule an estate planning meeting with David Wise, LUTCF, CLTC, AFIS (Agribusiness and Farm Insurance Specialist), FSS.
Here's what one Estate Attorney said about working with David Wise (see Testimonials for more information):
"I have worked with David Wise for several years, assisting dozens of his clients in their estate, business, retirement, investment, long-term care, insurance and other planning needs. David was absolutely first rate in dealing with both his clients and interfacing with me as their attorney. David is one of those highly unusual people, who not only deeply cares for those he serves, but provides first-rate, state-of-the-art follow through. His integrity is without question, and his expertise and knowledge of the services and products he offers is unparalleled. I am deeply proud to be part of David's professional endeavors. David and I worked together in many different settings, including one-on-one with clients, group meetings, and client seminars. David was superb in each and every setting. Anyone reading this recommendation is encouraged to contact me for further information about David; you may reach me at 434-964-0366. Jim Seidl, Esq., JD, LLM, Taxation." January 11, 2010

James Seidl, Esq., Owner, James P. Seidl Law Offices, PC


The information contained on this website is designed to provide a general overview with regard to the subject matter covered and is not state specific. The authors, publisher and host are not providing legal, accounting or specific advice to your situation.  This website site and all information contained herein is a solicitation to conduct business in the state of Virginia.